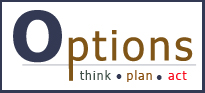 YOU HAVE RIGHTS
There are legal strategies available to you to defend your rights.
State of California has provided legal leverage to occupants of foreclosed homes.
YOU HAVE OPTIONS
Negotiation: Negotiate an alternative to vacating your home immediately.
Litigation: An eviction lawsuit proceeding requires immediate precise legal action.
Vacate: Voluntarily move out and relocate. (least favorable option)
WE ARE THE SOLUTION
We have the knowledge of the legal system and how to use it in  your favor.
We have handled hundreds of cases in this local area successfully.
We deliver favorable results in most of the cases and clients we serve.
CONTACT US NOW!
DO NOT WAIT !
Waiting jeopardizes your opportunity for favorable solution.
If you have been notified that your property has sold, then your property eviction is pending. YOU NEED TO ACT NOW!
There are very short time windows and the legal eviction process is complicated. Along the way there are many possibilities for negotiations and ways to make the law work in your favor. As in most legal proceedings, the sooner we get started on your case the better the results. If you have been served with an unlawful detainer summons and complaint, you have exactly FIVE calendar days to respond. Failure to respond within the time limit will lead to the sheriff forcefully removing you from your home about five days later, unless you take immediate legal action.
Legal Service Center will respond quickly on your behalf. In some cases, we may be able to stop the eviction proceeding by merely informing the Mortgage bank or lender why the unlawful detainer notice is defective. In other cases, we will have to aggressively assert your legal rights.